San Ibérico Business Gifts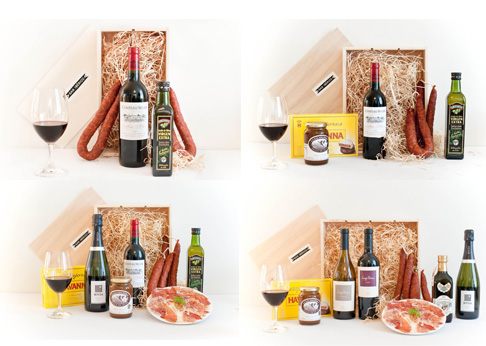 Authentic Delicacies
Delicious, traditional Spanish and Argentinean delicacies such as stunning extra vrigin olive oil, sublime Iberico ham, robust wines and festive Cava. Our high quality standard and our passion for great products are key to San Ibérico. We personally select our products from small scale, local suppliers that produce in a sustainable manner.

Customised Gift Boxes
Would you prefer a customised gift box? We are happy to arrange a selection of products to suit your special wishes and requirements. Please contact us to discuss the details.

Exclusive: Jamon Ibérico Pata Negra
Are you looking for something really exclusive, for example to give to an important business acquaintance? We are specialised in Jamon Ibérico of the highest quality such as the Bellota Gran Reserva. This is the best Spanish ham available and the ultimate delicacy. A (whole) ham starts at €399, including a knife and holder. Contact us for more info about the various options.

Service
There is no minimum order and delivery is free of charge within the The Hague area. For the online order form, go to ORDER FORM. Feel free to contact us for more information.

Richard Krajicek Foundation
With each incoming order, San Ibérico makes a donation to the Richard Krajicek Foundation. This organisation builds sports facilities and playgrounds for (disabled) children. We value this as we would like every child, regardless of background or physical challenges, to have the opportunity to play and to engage in sports.