boxes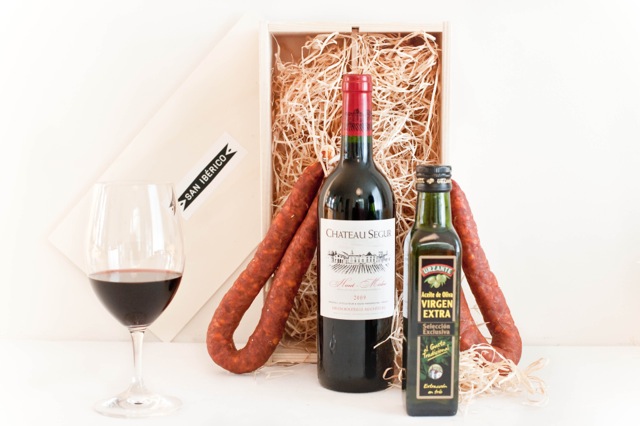 # 1. Gusto
(€25 incl. btw)
Chorizo sausage,
Salchichon sausage,
Spanish or Argentinean red wine,
Extra virgin olive oil (0,25L).
Delivered in wooden box.*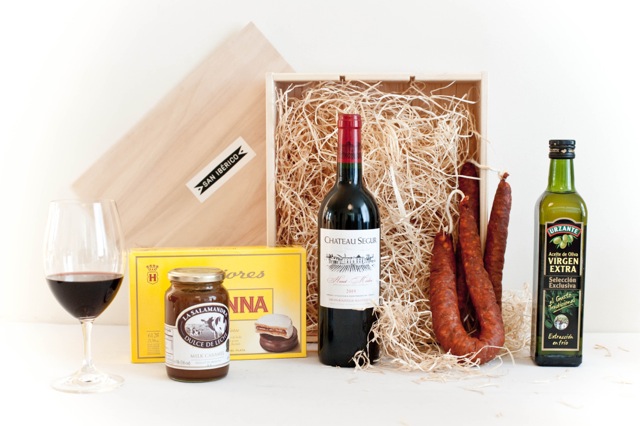 # 2. Mayor
(€50 incl. btw)
Chorizo sausage,
Salchichon sausage,
Spanish or Argentinean red wine,
Extra virgin olive oil (0,5L),
Dulce de leche caramel,
Alfajores cookies (6 pcs.).
Delivered in wooden box.*





# 3. Real
(€70 incl. btw)
Chorizo sausage, salchichon sausage,
Spanish or Argentinean red wine,
Extra virgin olive oil (0,5L),
Dulce de leche caramel,
Alfajores cookies (6 pcs.),
Jamon Ibérico Pata Negra,
Cava (Spanish champagne).
Delivered in wooden box.*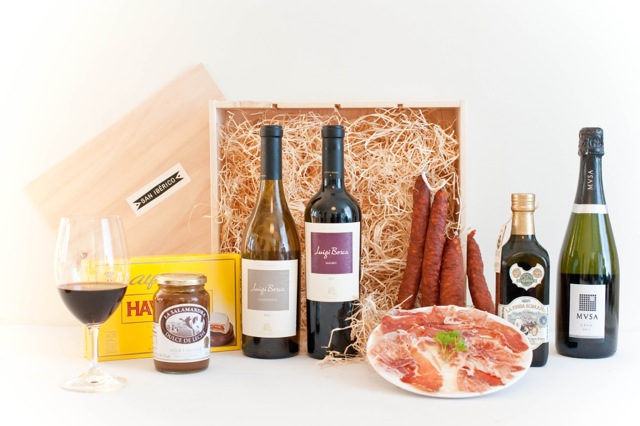 # 4. Imperial
(€100 incl. btw)
Chorizo sausage, salchichon sausage,
Spanish or Argentinean red wine,
Organic extra virgin olive oil (0,5L),
Dulce de leche caramel,
Alfajores cookies (12 pcs.),
Jamon Ibérico Pata Negra,
Spanish or Argentinean white wine,
Cava (Spanish champagne).
Delivered in wooden box.*
We deliver our gifts in a wooden box. Is a cardboard box more practical for you? Then of course, that's possible as well! You can mark your preference on the order form.

Customised Gift Boxes
Would you prefer a customised gift box? We are happy to arrange a selection of products to suit your special wishes and requirements. Please contact us to discuss the details.